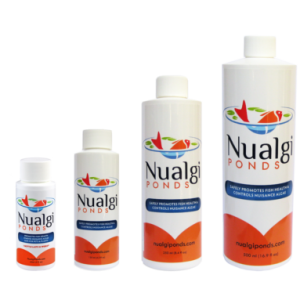 Nualgi Ponds 250ml
Safe for fish, plants, birds & pets.
Contains the 12 essential elements that safely help restore the natural balance, improve water quality and control nuisance algae. Engineered specifically to benefit your fish, Nualgi is easy to use, efficient and yields rapid results.
Product Description
Spend less time maintaining your pond and more time enjoying it!